A World Bank funded initiative, the West Bengal Pollution Control Board appointed Tata Consulting Engineers a sector study of sponge iron (SI) industry in West Bengal in 2012-13.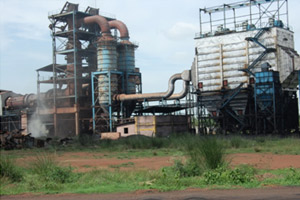 The Challenge
The principal alternative route in iron making is Direct Reduction of Iron (DRI) by use of coal. The sponge iron sector is characterized by operators ranging from small scale capacity of maximum 50 or 100 tpd units to large scale enterprises of about 500 TPD. The process is dependent on sized iron ore and non-coking coal of 25% ash content.
Due to the scarcity of such non-coking coal with 25% ash content the industry depends on high ash coal which results in inferior product quality as well as poor environmental compliance.
Assignment Scope
Tata Consulting Engineers was entrusted with the assessment of Environmental pollution impact of sponge iron units in West Bengal vis-à-vis the rest of India and suggest clean technology options.
This includes scope for use of clean coal bed methane (CBM), which is available in Eastern coal fields and use in direct reduction substituting coal partially in 60 sponge iron (SI) units across West Bengal. This would ultimately lead to a path for future technology transformation to gas based reduction with CBM. About 10 (ten) SI units has been visited for monitoring the emissions and assessing the status of environmental management and overall nearly sixty (60) Units surveyed in five (5) districts of West Bengal.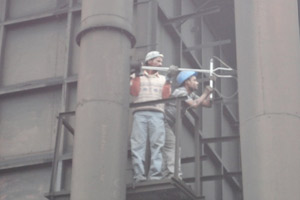 The Study Report aims at facilitating capacity build up of Environmental Compliance Assistance Centre (ECAC), an independent Centre presently under WBPCB in achieving environmental compliance and directing the policy decision makers and industry stakeholders for a re-positioning of this industry sector throughout India in the years ahead.
Value Additions
Tata Consulting Engineers carried out the studies from the environmental, commercial and technological angle and put forth recommended solution such as Tunnel Kiln technology, coal quality management, etc. The assessment report and recommendations are expected to benefit the state of West Bengal and the sponge iron industry sector here.