TCEL, Pune
Some of the reputed industries spray chemical fog for prevention of mosquitoes. In such cases the installed fire detection & alarm system within the factory/plant/warehouse, detects the smoke and indicates the smoke alarm on panel. The respective area hooter cum strobes start sounding the alarm/alert.
What is a chemical fog?
Chemical fog is an obscuring haze of dust or smoke.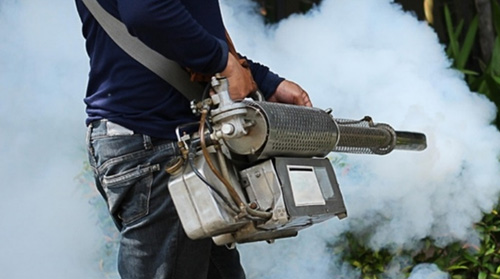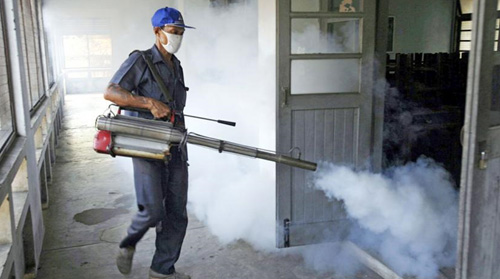 FINDINGS OF ALARM:
During chemical fogging, the Beam detectors installed above 7mtr elevation height and smoke detector (multi-sensor) installed below 7mtr elevation height detects alarm on main fire alarm panel.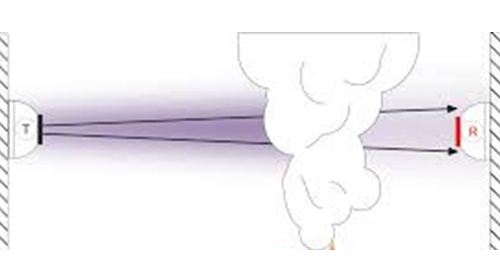 Beam Detector: Smoke cuts the IR rays between Transceivers & Reflector or between transmitter and receiver, which indicates the alarm condition on main fire alarm panel.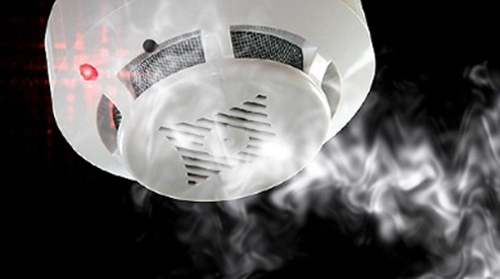 Multi sensor detector: Once smoke enters the detector, the multi sensor detector consisting of optical smoke and thermistor temperature sensors which gives a combined signal (Smoke & heat), also separate signal of heat detection to main control panel.
RESOLUTION
To resolve such issues below listed options can be useful:
Disarm the Particular loop or zone for entire duration of fogging. This disarm can be preprogramed or scheduled based on timer, so there is no need to Arm-Disarm the system manually on daily basis. This would avoid generating any false alarm or main alarm during fogging in the plant/factory. But the main drawback is that during this period if any accidental FIRE occurs, then it will not raise the Alarm on fire alarm panel.
Use the Video Based Smoke & Fire Detector (VSFD) cameras which can be installed in low level height tentatively at 3 to 4mtr from floor. The camera can detect the smoke & fire as well as it can be useful for regular CCTV monitoring of focused area. How does it distinguish Flame & Smoke?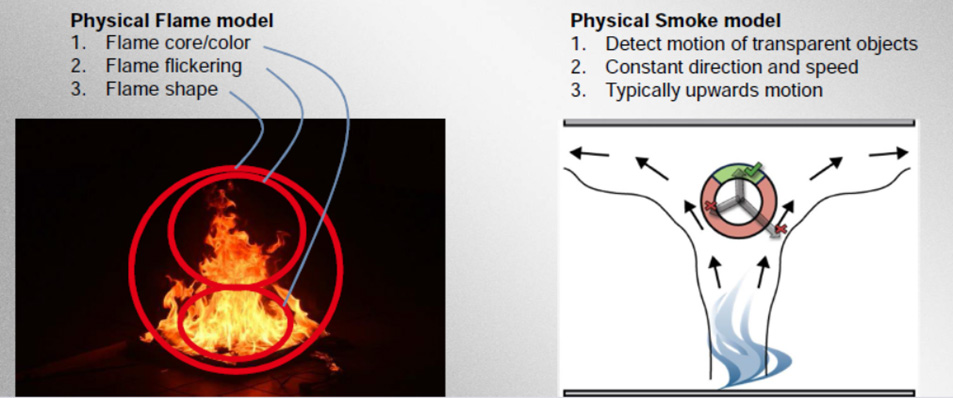 Open Area Smoke Imaging Detector (OSID) utilizes an extensive technology designed for open areas in factory or warehouses where smoke & fire detection present unique challenges. Detector consists of two wavelength detection technics, by using duel wavelengths of light to detect the particles of smoke/dust/fog. The system has ability to distinguish by size of the particle, like longer Infrared (IR) wavelength is affected mostly by large size only, however shorter Ultraviolet (UV) wavelength interacts strongly with both size (small & large). Both wavelength path loss measurements allow OSID to give repeatable smoke obscuration, while dismissing the availability of dust as well as solid obstacles.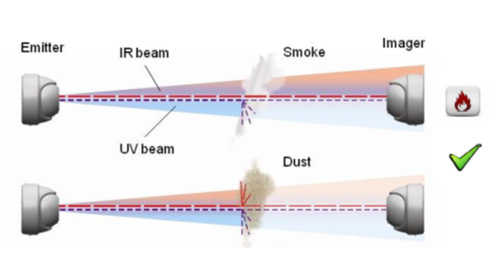 OSID is deemed to be a viable solution comprising of an Imager and seven numbers of emitters, which will replace the originally installed detection system. It delivers confirmed results, including unsurpassed resistance to reflections, condensation, dust, fog, steam and other obstacles like flying pigeon, also high tolerance to vibrations and any movement.
BENEFITS OF VSFD OVER OSID:
VSFD price is 3 times higher than OSID detector.
OSID can be integrate with any existing installed FDAS system with help of addressable monitor module, for VSFD monitor module and recording server controller or Video Management Server software need to install in any one workstation within the site.
BENEFITS OF VSFD OVER OSID:
VSFD mounting is very easy & at accessable height, no need to mount at roof height level like OSID.
Because of low mounting height the detection will be quicker than OSID