Submarine Cable – A Critical Component of Offshore Wind Project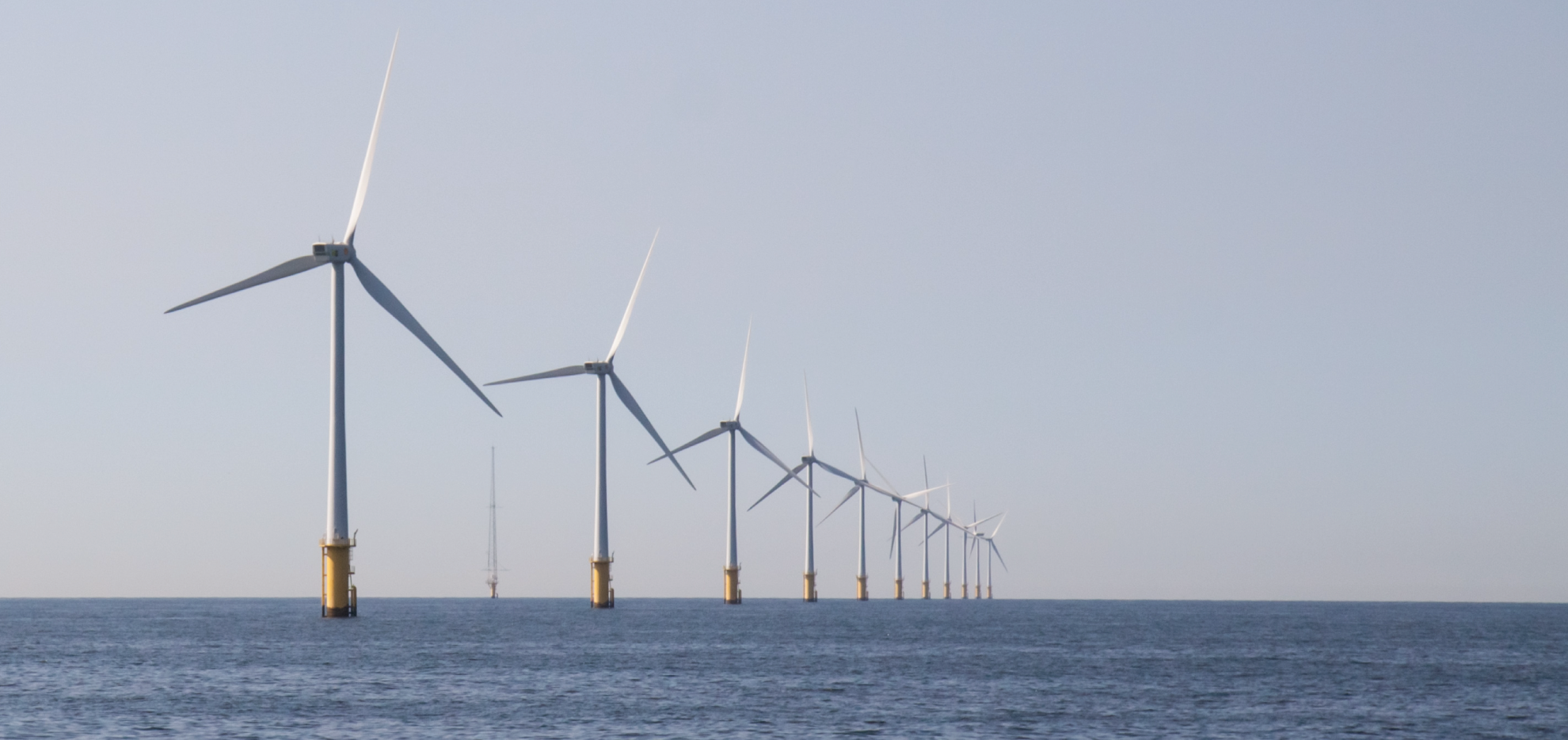 Submarine cable for offshore wind projects comprises array and export cables. Array cables are formed by strings of cables which connect wind turbine generators to a power collection point. Export cables connect offshore substations with onshore substations to evacuate wind energy to the utility grid. Array cables typically operate at 33 kV, whereas the voltage range of export cables varies from 33 kV to 400 kV AC or HVDC depending on the scale of the offshore wind power project. Although most of the offshore wind farm installations are deployed with 33kV array cables, few developers are considering the use of 66 kV array cables.
From past experience, it has been observed that submarine cable is the most vulnerable component in an offshore wind farm installation as several cable failure cases are reported as an issue for reliable power evacuation from an offshore wind farm. Among various reasons for cable failures ship anchoring, fishing gear/ trawler operation and cable laying activity in offshore pose hazards to the reliability of the cabling system resulting in disruption of the power transmission system. As per the International Energy Agency (IEA) report cost of submarine cable is estimated at around 8.5-9% of the overall cost (CAPEX) of the wind farm project, but cable failures cause 75-80% of the offshore wind farm insurance claims. In addition, the impact of cable failure is significant. As the usual global practice does not encourage n+1 redundancy for offshore wind power transmission systems, any damage to the export cable may cause long disruption of the wind farm ranging from days to months resulting in loss of generation and revenue. The major constraint with the repair/ replacement of submarine cable lies with the limitation in accessibility, availability of repair/ cable laying vessels along with the availability of expert technicians. Weather conditions also play a major role in carrying out cable repair/ replacement work, as favourable weather is a prime requirement for such offshore operations.
Submarine cable being a critical component of the balance of plant of an offshore wind project, selection and sizing of cables need the expertise to bring reliability and optimisation as well for a cost-effective solution. There are a few other critical aspects in designing the cabling system – such as the selection of power collector topology, selection of medium voltage AC (MVAC)/high voltage AC(HVAC)/high voltage DC (HVDC) substation based on the scale of the offshore wind farm, distance to shore,  selection of cable route, installation methods, selection of onshore/offshore cabling interface/ transition joint bay (TJB), the requirement of reactive power compensation due to long HVAC cable lengths, electrical losses, CAPEX etc.
Apart from the design aspects, limited accessibility along with other constraints necessitates online condition monitoring of submarine cables to continuously monitor the health of the cabling system as part of asset integrity management. Fibre optic cable integrated with submarine cable is used for monitoring, protection relaying and communication with offshore wind farm SCADA systems. Distributed temperature measurement system (DTMS) enables online measurement of the fibre temperature along the cable. It provides an accurate online measurement of cable condition and identifies the location of hotspots along the cable route enabling optimum loading of cable. As an extension of DTMS, the dynamic cable rating (DCR) module facilitates cable rating information, and ampacity prognosis using intelligent data processing. Distributed acoustic sensing module (DAS) provides information on precise fault detection and location enabling faster action on rectification. Online condition monitoring system proves to be a useful tool to identify cable integrity threats.
For safe, reliable and optimised cable design and installation method cable route survey, seabed temperature, geotechnical soil investigation, bathymetry & geomorphology survey, seabed mobility survey, burial assessment & boulder survey etc are prerequisites for any offshore wind projects. Correct data interpretation and consideration is a real expertise job which can give the most optimised selection and design of cable systems. Survey work should be an independent package which should be carried out by a reputed and experienced offshore surveyor based on the survey's technical specifications. Data, as collected and interpreted through survey work, should be leveraged and transferred to the submarine cable specification for selection and sizing of the submarine cable by the cable manufacturer for supply and installation. As a whole, the reliability of the cable system lies in the rigour of survey work, data collection, correct interpretation/ understanding of data followed by selection and sizing, robust cable manufacturing process and adept installation methods considering seabed morphology, human activities, anchoring and dredging among other hazards.
TCE, a global consulting engineering organisation, in possession of credentials of sixty years of design, engineering and project execution experience comprising multidisciplinary, multifaceted and many innovative projects have taken a stride to take leadership in the energy transition sectors as well. Many projects in sustainable energy generation, transmission & distribution, energy storage systems, digitalisation, sustainable grid and renewable energy integration etc have been successfully executed and many are under execution. The offshore wind power project also is on the radar where TCE is all poised to take leadership to provide solutions under one roof. With long and proven experience and expertise in many innovative and new technological initiatives, TCE is looking forward to venturing into a new initiative to provide a complete solution for the design and engineering of an offshore wind power project.