Smart City – Power Distribution Automation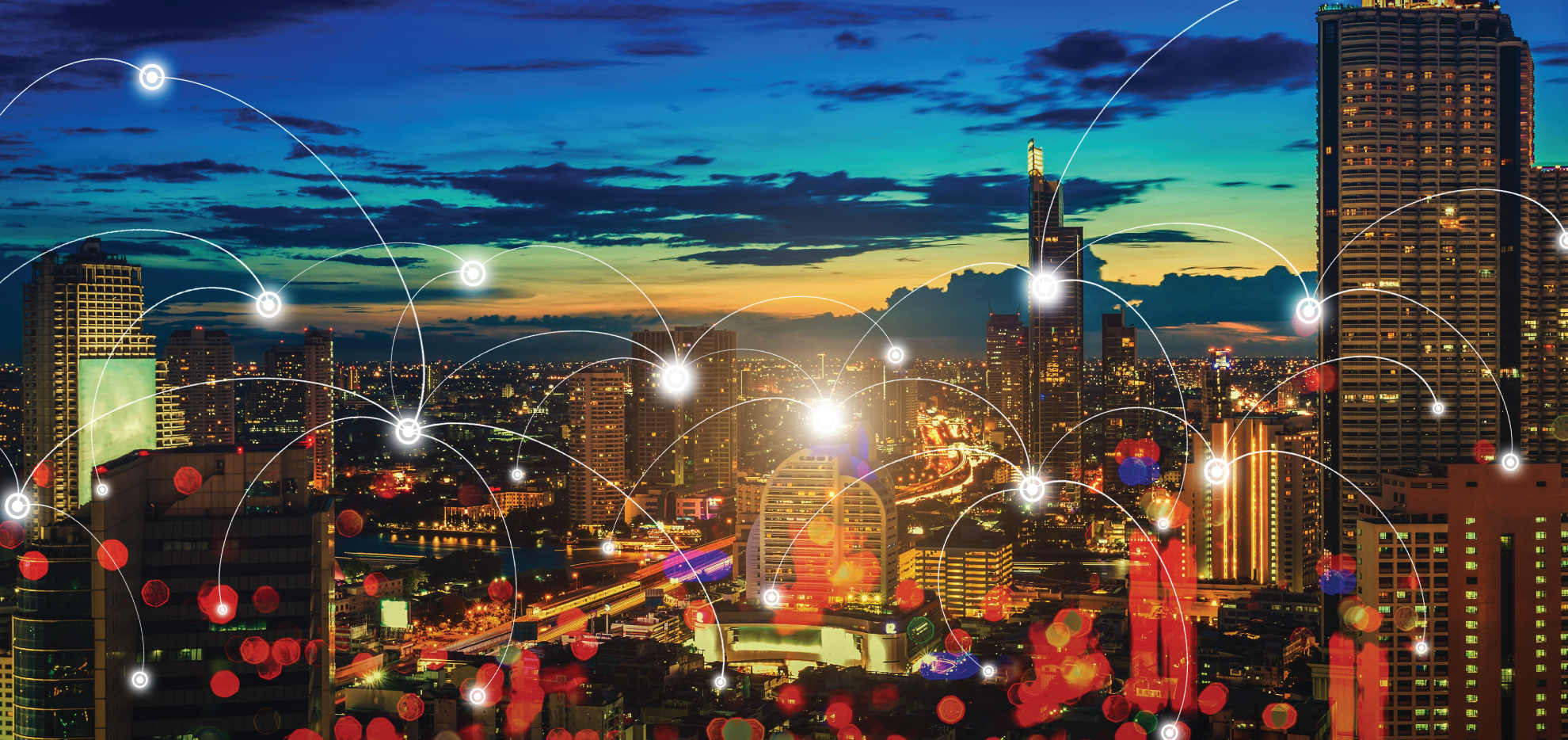 Smart cities shall have uninterrupted & reliable water/power supply distribution network, efficient  waste management system, reliable IT network, smart buildings, robust transport system, state of art health care & education facilities, e-Governance, safety & security, etc. It would not be viable to build an efficient infrastructure without reliable energy sources.
Design of Smart City shall ensure reliable & energy efficient power to the city. In order to achieve energy efficient power supply with high quality and reliability, real time centralized control & monitoring of electric network is of paramount importance. Real time control & monitoring is achieved by means of integrated and intelligent power distribution automation system.
Automation in the power distribution system facilitate utilities to implement comprehensive electric network control & monitoring of distribution systems, which can be used to enhance efficiency, quality, reliability, safety & security of electric service. To secure uninterrupted power distribution to critical areas, it is necessary to monitor the power system continuously, generate early pre-fault warnings and to have a network where alternative supply routes are arranged. It is also imperative to have fast and accurate fault localization, fault isolation and power restoration via remote network reconfiguration. Further, emerging needs such as energy savings, demand response, integration of distributed generation, electric storage and  charging of electrical vehicles have to be met with real-time grid information
Power Supply distribution system automation in a smart city consists of:
Substation Level Automation
Feeder Level Automation
Customer Level Automation
 All the above automation systems are integrated together through fibre optic /wireless network to achieve an integrated centralized control & monitoring of entire city.
Substation Level Automation: Substation automation system (SAS) is an integrated and intelligent data communication network that enables power grid operators to carry out data analysis about power generation, transmission, distribution, and consumption in real time mode. Substation level automation includes supervisory control and data acquisition of all feeder equipment, protection relays, controllers, meters, intelligent electronic devices (IED's), transformer & load tap changers and substation capacitor banks. The applications of SAS include feeder control, transformer load balancing, fault isolation, sectionalization and voltage regulation. Key benefits derived out of substation automation are increased reliability, early detection of faults & quick diagnosis, improved worker safety and improved utilization. IEC 61850 complied substation automation system is the proven and widely used system across globe.
Feeder Level Automation: A self-healing feeder automation system is provided in a smart city MV and LV distribution network. This can be achieved through automatic isolation of faulty segments and reconnection of healthy distribution feeders via Ring main units, sensors, control switches and communications systems. These devices are triggered in response to local events or in response to remote signals from a central control system.  Self healing grid significantly reduce outage time and cost.
Customer Level Automation: Most electricity customers are unacquainted of their electricity use i.e consumption, cycle of usage and pricing details. Presently, electricity consumers lack the dynamic pricing information that is necessary to make decisions regarding optimized energy usage. The use of smart meters brings about a fundamental change in the relationship between customers and energy providers. With large quantities of customer data available through use of smart meters, the energy providers will be able to control the conditions of service to an unprecedented degree. Consumer level automation includes automatic meter reading through smart meters, load management and demand side management.
TCE is executing a number of smart city projects offering comprehensive automation  solutions in the projects being executed. The services that TCE  offer includes, field data investigation, GPS survey of network, basic engineering, preparation of DPR, detailed engineering, specification preparation, support services for tendering and contract award, review engineering , project management & coordination, inspection & expediting, construction supervision and commissioning support.