Knowledge Management in TCE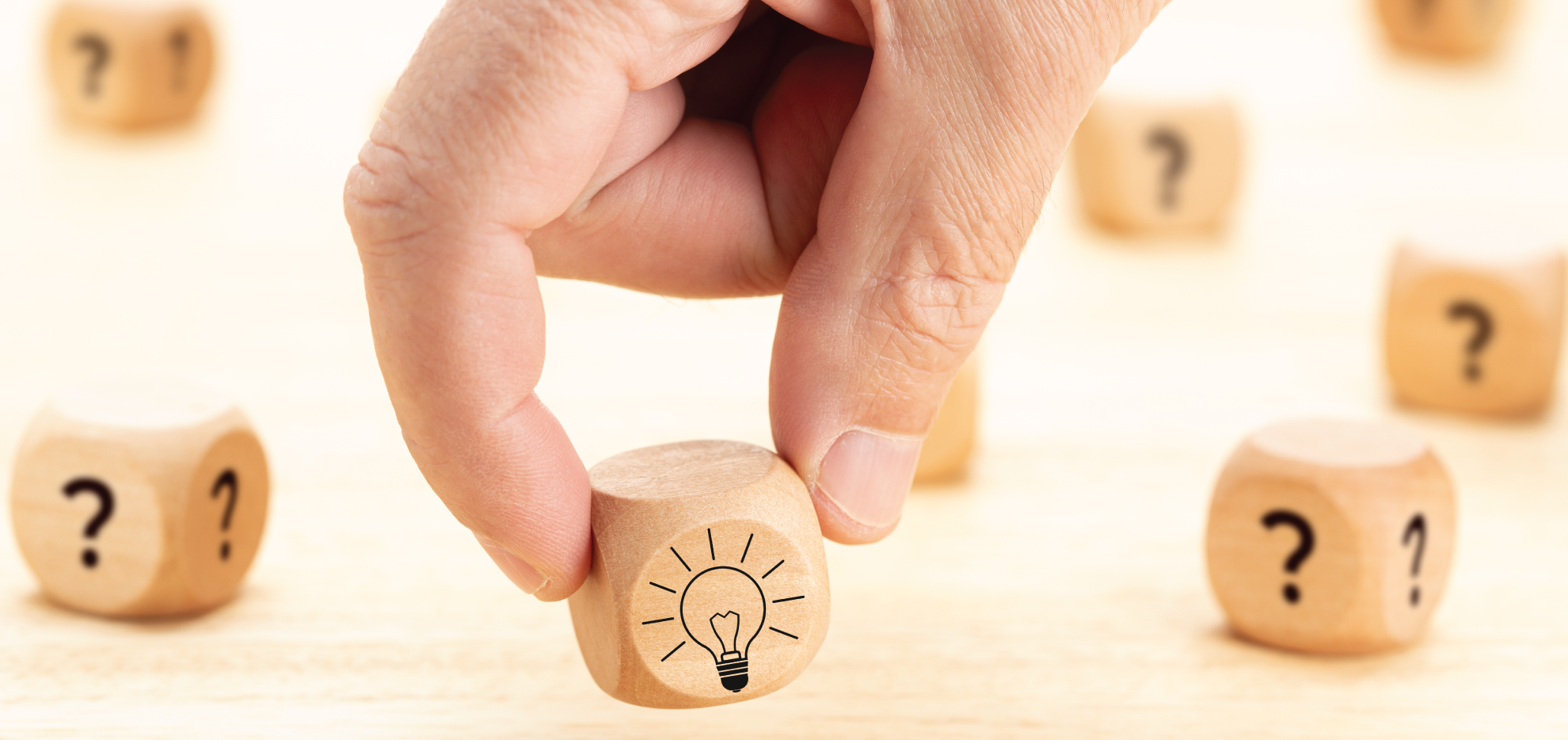 Knowledge is used formally & informally in economic growth & development of society. Knowledge has become the leading factor for adding value & wealth creation in business economy. Systematic management of knowledge is essential in corporate sectors as market places are increasingly becoming competitive leading to rising need for value added & innovative offerings. Moreover the reduction in human resources creates a need to substitute informal knowledge with formal methods and increasing mobility of the human resources lead to loss of knowledge. Hence, it is felt that knowledge management entitles the supreme opportunity for achieving substantial savings & significant improvements at an organizational level.
TCE, being an engineering consultancy firm is into its business with a focus on Knowledge & its applications into various engineering activities. Knowledge & value addition play very important role in TCE.  TCE understands Knowledge is migratory in nature & values the tacit knowledge which is available abundance in TCE.
Effective utilization of knowledge available within TCE helps in; offering value based solutions to customers, reducing turn over time of deliverables and improving quality of deliverables by eliminating errors. Though there are many factors for the success of an organization ranging from efficiency, quality, flexibility, creativity etc, effectiveness in knowledge management & its application are considered as one of the key differentiators to sustain in today's competitive world to meet the expectations & demands of customers.
Knowledge Management (KM)
KM is the set of processes by which an enterprise uses its collective intelligence to accomplish its strategic objectives. This definition emphasizes several important aspects of what's involved in effective KM i,e KM is a process & it is dynamic not static; scope embraces collective intelligence (people, places & things); best practiced at an enterprise level.
A well-established KM process involves aspects related to knowledge discovery, knowledge organization; knowledge sharing, knowledge usage & reuse, knowledge creation & acquisition and works through the mediums known as KM factors
KM life cycle involves transformation of tacit knowledge into explicit knowledge and also getting back into tacit knowledge. Given below fig1 enhances the same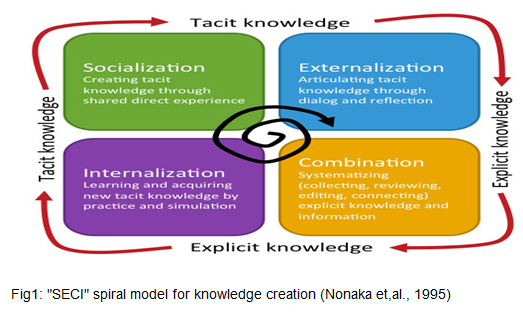 KM is a continuous process; because new knowledge is always generated in an organization thru knowledge creation, innovation, acquisition etc
The lifeblood of corporate sectors is the exchange between tacit and explicit knowledge.
KM in TCE
KM in TCE exists since its inception but the focus was mainly on explicit knowledge. Knowledge asset framework of TCE covers the information categories such as Foundation, Ecosystem, Historical, Tactical and Business specific etc;
It is noteworthy that KM practices & methodologies adopted in TCE compares well with the established & proven methods such as Nonaka's SECI model for knowledge creation, Tiwana's Knowledge strategy for alignment of knowledge strategies with business strategies.
KM in TCE happens at every level i, e. individual level, discipline level, business unit level, group level and organizational level.
To make Knowledge management system effective & operational TCE has adopted a structural approach for Acquiring, Utilizing, Adaptation, Storage & Dissemination of Knowledge.
In TCE, Training & Learning is a significant part of KM program, & is explained though the flow chart given below;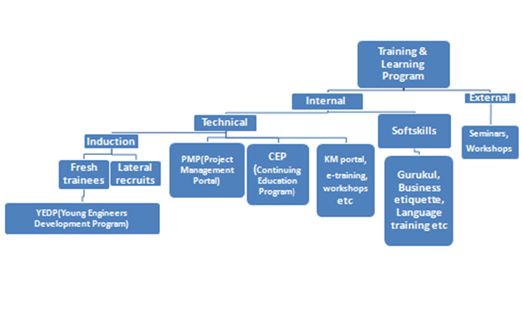 TCE also gather knowledge through its project execution; customer/other stakeholders feedback, interaction with academia and renowned specialists & from experience of projects around the world.
Factors of KM in TCE
Knowledge Infrastructure
| | |
| --- | --- |
| –       Collaborative system | Microsoft Sharepoint Server |
| –       Online Repository | Document Management system, past project documentation |
| –       Crowd Sourcing platform | PWS (Problem worth Solving) |
| –       New idea generation/application | i-Think |
| –       Capturing new ideas – innovation | Innovision at TCE level, Innovista at TATA group level |
| –       Quality Management system | Audit Integrated Management System |
| –       KM thru project documentation | Electronic Document Management System |
| –       Easy access to subject matter expert | Ask Expert system |
KM tools
| | |
| --- | --- |
| –       Knowledge distribution and sharing | DMS, , in-house presentation/lectures, discussions in design review committees etc. apart from emails; Teleconferencing, Video conferencing etc |
| –       Knowledge storage & retrieval | Library, Electronic Document/Drawing Reference Library, Newsletters etc. |
Knowledge workers
| | |
| --- | --- |
| –       For smooth functioning, cost reduction, work-hours saving, timely & zero error deliverable to the clients and value addition to the project | SMEs acting as Gatekeepers interacting at regular intervals with delivery team |
| –       For TCE's brand image | Regularly publishing articles in national & international journals only after mandatory thorough check for plagiarism |
| –       Conversion of tacit knowledge to explicit knowledge | Creating & updating of standard design documents |
| –       Easy accessibility to standard design documents, codes & standards, past project documents reference | Easy & effective search facility |
TCE understands the benefits of knowledge management and also considers intellectual capital as most valuable corporate asset. Focusing on the above TCE has adopted the organizational structure in bringing the effectiveness through computers & technology applications in managing the knowledge. Technology group comprising Subject Matter Experts (SMEs) is formed having responsibility of managing and spearheading KM activities within TCE. The group also continuously monitor the performance and revise/update tasks as appropriate; & check the efficacy of KM system thru effective implementation in projects to change/revise/modify as necessary to make the system more effective.
Conclusion:
Knowledge management is backbone of every esteemed organization and critical for a knowledge based organisation like TCE. KM to contribute effectively to organizational growth, TCE has built & strengthen the linkage between knowledge management process, business units requirements and human resources. In essence, TCE has developed and established a structured process to know who know what in the organization & mechanism to effectively capture and use that knowledge in time to offer quality service to the customers.