Innovative Design of Floating Solar (PV) Plant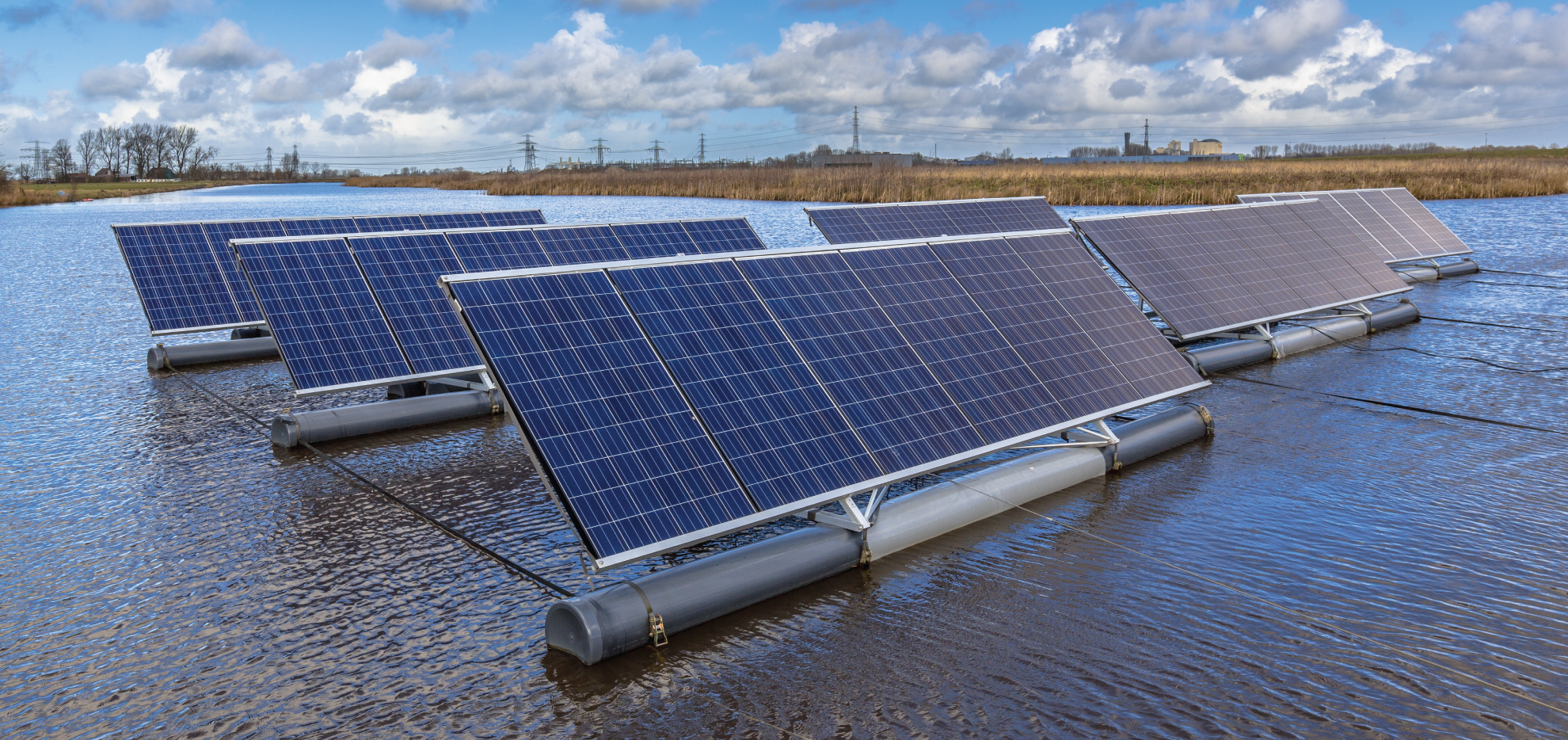 For sustainable growth, power generation from renewable energy is considered as one of the best options throughout the world. Of the renewables energy sources, solar and wind are considered as feasible options to meet the major portion of the future power demand. Government of India (GoI) have undertaken an ambitious plan of installing 100 GW solar plants by year 2022. Installation of solar power of this magnitude will require huge tracts of land and this expected to pose additional challenges in locating and acquiring the same, to realise the set goal. Floating solar power plants can supplement in realising the GoI initiatives.
Conventional ground mounted PV solar plants require large area, about 4-5 acre per MW. Requirement of such huge land could cause serious impediment for growth in solar power as land availability is becoming scares day by day. Floating solar plant on the other hand does not require any land except to install power evacuation facility which is negligible.
All major power stations, refineries, chemical plants and other large industrial complexes have water reservoirs to ensure uninterrupted water supply to meet the plant water requirement. These reservoirs which are constructed only for storing water have large water surfaces varying from 1-2 acre to few hundreds of acres. These water bodies if used for installing floating solar PV plants could potentially generate few hundred kW to 10/20 MW of electricity. The biggest advantage of installing floating solar plants within large industrial complex is that there is hardly any infrastructure facility to be developed for such plants. It also has other advantages viz., minimal land requirement, less O&M cost, flexibility in power evacuation, ease of cleaning panels, reduction in water loss due to evaporation etc.
TCE has designed a floating solar photovoltaic (PV) plant which is based on modular design concept. This design offers distinct features compared to contemporary designs.
Modules are connected both in series and parallel which allows flexibility to counter wind loads and vertical movement.
Designed to withstand strong winds with dampening arrangement thus offering flexibility in tilt angle with higher energy yield
Offering flexibility in capacity enhancement by adding some more modules
Feasible to install in an operating plant without any interruption since there are no permanent structures to be erected within the water body.
Lower installation cost due to selection of easily available materials for floating structure and also by eliminating permanent structure in the water body.
As could be seen form the above, TCE's design of floating solar PV plant offers distinct advantages such as rugged design having flexibility to augment its capacity, higher average yield by elimination constraints on tilting angles of panels, with lower installation cost.