Geothermal Power Generation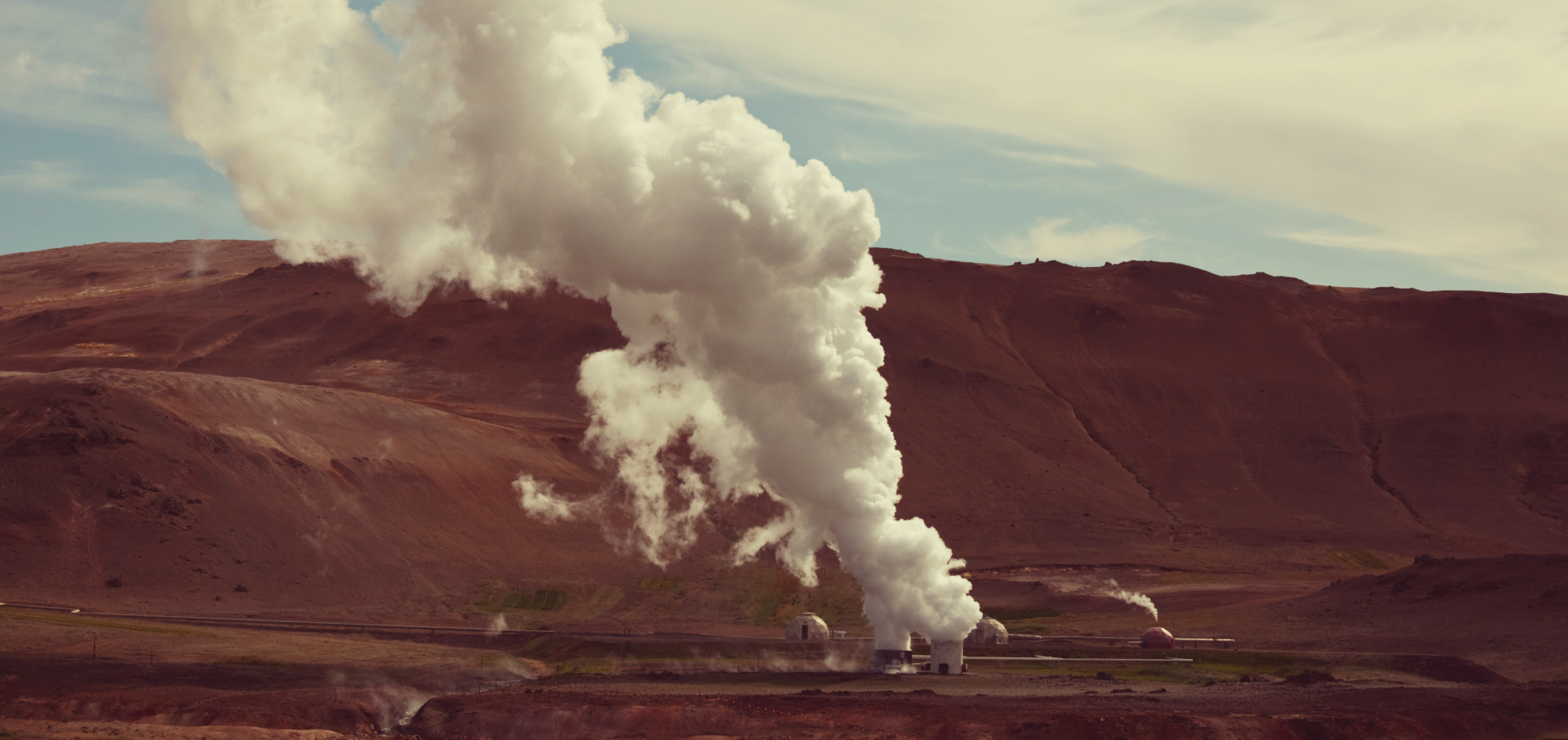 Geothermal uses energy from the everlasting heat content present in the Earth's crust to
generate electric power and makes it sustainable energy source. The gas emissions released
by this power is only a fraction of that of coal fired thermal power plants and makes it
environment friendly. Unlike other renewable energy sources, geothermal depends on
everlasting heat content thus making it possible to achieve higher levels of capacity factor.
However, geothermal power plants operate at lower efficiencies of about 7-10% compared to
thermal power plants due to lower thermodynamic properties of the steam.
Heat energy inside the Earth is in the form of high pressure hot liquid. This comes to the surface
naturally either through hot springs or thermal circulation. If it does not come to the surface on
its own, wells need to be drilled into hot aquifer. In order to get the required fluid temperature
sometimes wells need to be drilled to deeper levels of several kilometres. Applying the
pressure by means of gas/ water, through boreholes on the surface of the hot fluid present in
the earth, hot fluid production can be increased.
Although quantitatively geo thermal potential would be less compared to others, Indonesia &
Philippines in SE Asia and Kenya, Ethiopia, Rwanda in Africa have good geo thermal potential
and could see growth in this area in future. Currently Kenya has well established global
geothermal presence with an installed capacity of about 630 MW and contributing more than
50% of electricity to the national electricity mix, and it also has plans to generate 3300 MW by
2033.
Geothermal power can be generated in three different ways viz., using dry steam, flash steam and binary fluid. To achieve dry steam, its temperature requirement at the turbine inlet will be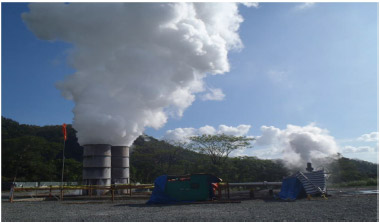 about 150°C hence this is not a commonly practice. The preferred method of power generation is by utilising the high pressure hot water from the earth's crust and obtains flashed steam by to operate the steam turbine. The flashed steam temperature is about 180°C. The latest practice is to use binary cycle power stations which can even operate with low fluid temperatures of about 60°C.
The geothermal power project viability depends on several factors viz., nature of geothermal
fluid, extent of yield, depth of the source, reservoir temperature, steam parameters, plant
efficiency and cost of steam generation.
The key phases of a geothermal project are:
Exploration stage: Involves early research, filed explorations and test drills This confirms the existence of geothermal reservoir suitable for power generation or not
Project review and field development: involves Feasibility study, design of facilities
Detailed Engineering: Involves engineering of steam/ hot water piping, & cooling and sub-station and transmission
Construction : Activities involves erection and commissioning,
TCE has validated the feasibility report for exploration and drilling, prepared by project
developer for a 300MW potential geothermal prospect. TCE also involved in detailed design and
engineering of a 12MW geothermal project for one of the international Clients.
Such experience has enabled TCE to gain expertise in performing feasibility as well detailed
engineering and also Project Management Services for geothermal projects.